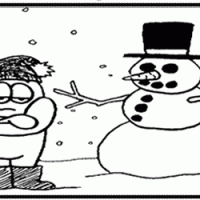 For January 12th 2017
NO CLASSES
For
Robinson, Oblong, Palestine, Hutsonville and New Hebron.
There will also be no classes at Lincoln Trail College, Olney Central, Wabash Valley or VU in Vincennes.  
Other area school closings include 
Martinsville
Casey Westfield
Red Hill
Richland County
Jasper County
Lawrenceville
Vincennes Community
Vigo County
Marshall
Sullivan
Other closings include Lawrence-Crawford, the Oblong Nutrition Center and the Robinson Township office. The Clothing Center Workshop for today has been cancelled. The Crawford County Humane Society Animal Shelter is closed today.  Lydia's Closet in Oblong is also closed.
The Crawford County Courthouse will be open today. However according to Crawford County Sheriff Bill Rutan if you have a court appearance and feel it is unsafe to get there you are asked to call the Circuit Clerks office to reschedule.
Lincoln Trail College Bluegrass Night Postponed to another date.
Sports Cancellations
The Oblong vs Beecher City game tonight has been postponed.
All CUSD 2 Activites for 1/12 Cancelled
Church Cancellations for Sunday 1-14-18
Kirk Chapel Church
Prairie Grove Baptist