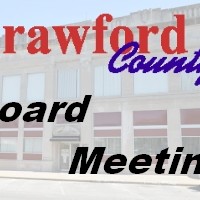 Undated) – The Crawford County Board met last night for the first time in 2019 and the topic of "PTELL" or the Property Tax Extension Limitation Law, dominated the discussion. According to Board Chairman, David Fulling, if it was going to appear on the ballot in April it had to be voted on during last nights meeting.
The County Board voted 7-3 in favor of keeping things as they stand. So for now and the issue will not be on the ballot in April. County Board Vice Chairman, Kip Randolph, says that "PTELL" is designed for areas that struggle with significant fluctuations in population.
You can learn more about "PTELL" by following the link with this story at WTYEfm.com.