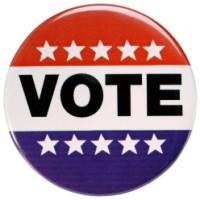 (Robinson) – Those that cast their ballot in Prairie 2 will now be headed to a new location, following last night's County Board meeting. According to Crawford County Clerk, Fayrene Wright, the move was made to better serve those voters in that precinct with limited mobility.
Wright says that her office is actually working on a system that would allow voters to cast their vote without ever getting out their car.
The County Clerk's Office is continuing the state-mandated "voter registration purge." If you are a registered voter and have not yet received a new voter registration card you are asked to contact the County Clerk's office.