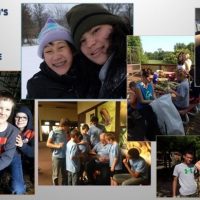 (Oblong) – The Fall Follies in Oblong get underway Saturday with an event that has become a tradition for a number of people, the Spooktacular 5K.
That is Amy Kemp from the Oblong Children's Christian Home. The 5K serves as a fundraiser for the home and according to Kemp, one of the projects that they are working on right now may be hard for the general public to see.
Kemp says that the apartment will serve as a transition facility of sorts for their graduating students. Registration for Saturday's 5K begins at the fairgrounds around 6:45 am and the race begins at 8 am sharp.