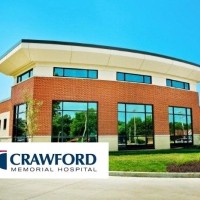 (Undated) – Health officials across the nation, state, and county remain on "high alert" regarding the spread of COVID-19. According to Dr. John Rogers from Crawford Memorial Hospital, if you believe you may have COVID-19, your first step is to contact your regular doctor, not running to the emergency room.
Dr. Rogers reiterates that "social distancing" continues to be the single greatest weapon in the fight against the spread of COVID-19.
Crawford County Health officials continue to stress that there have been no confirmed cases of COVID-19 in the county.