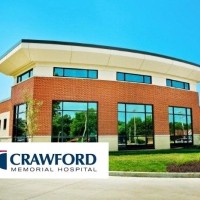 (Robinson) – Crawford Memorial Hospital will soon begin seeing patients at their new Wound Center. According to CMH Nurse Practitioner, Christa Schulte, the reason for going to the CMH Wound Center can vary.
Schulte says something they see a lot of is diabetic foot ulcers.
Schulte says that a referral is needed for treatment at the Wound Center because treatment is a team effort.
The CMH Wound Center well tentatively begin seeing patients August 13th.