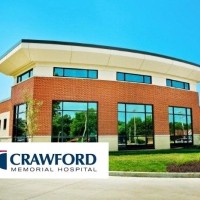 (Undated) – Crawford Memorial Hospital has been a part of the community for nearly six decades. Beginning today CMH is kicking off a yearlong celebration of their upcoming 60th Anniversary.
That was CMH Director of Marketing, Becky Ruppel. She says that during the ongoing celebration Crawford Memorial Hospital will be looking to give back to the community.
According to Ruppel, you will be able to find the CMH "Prize Van" at various locations each month over the coming year. She says for clues and the latest information about where they are going to be, follow them on Facebook.