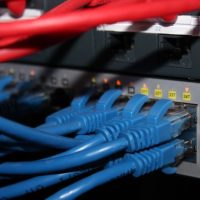 (Undated) – Crawford County is one of a half dozen counties that will share in grant money to boost broadband access. According to information released by the USDA, more than forty-six million dollars will be invested to bring high speed internet to nearly 400 farms, almost five hundred businesses, and dozens of schools. Republican Congressman, Mike Bost, says the need for remote learning during the ongoing pandemic has served to highlight "the digital divide."
Bost says another issue is the high tech nature of today's farmers and farm machinery.
The funds broken up into grants and forgivable loans will be invested in parts of Saline, Williamson, Franklin, White, Crawford, and Lawrence counties.