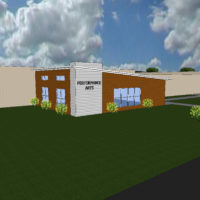 (Undated) – The Theater Renaissance Project at Lincoln Trail College is moving closer to breaking ground. However, there is still a way for those passionate about the performing arts at LTC to help.
That was Lincoln Trail College Coordinator of Marketing and Public Information, Chris Forde. According to Forde the "Perfect Pitch Project" will be a much-needed enhancement to the performing arts department at the college.
To learn more about the project and how you can make a donation, contact LTC at 618-544-8657 or visit IECC.edu/ltc.