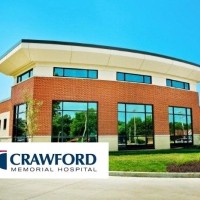 (Robinson) – As we return to Tier 3 mitigation measures, Crawford Memorial Hospital has updated its visitor policy.
That was CMH Director of Marketing, Becky Ruppel. According to Ruppel the change to the visitor policy limits the number of visitors you are allowed to have for the duration of your stay.
She also says that everyone is screened as they come in the doors and masks are required for anyone in the hospital. Ruppel says that all pre-planned surgical procedures will continue until further notice. However, surgical patients and those in the rural health clinics may not have visitors with them, unless there are extenuating circumstances.  You are encouraged to contact the hospital with any questions or concerns you might have.