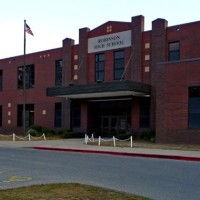 (Robinson) – While many of the area school boards have voted to return to class mask-free, Robinson is reviewing it's options. According to Robinson Superintendent, Josh Quick, they have reconvened their "Return to School Committee" and they are reevaluating the district's plan based on recommendations by the CDC, IDP, and ISBE.
Quick says that the board also heard from members of the community.
The IDPH and ISBE policies align with recommendations from the CDC that those individuals not vaccinated wear a mask. However, this is just a recommendation and not a "mask mandate." The Robinson Unit 2 Board's next meeting is set for August 16th.