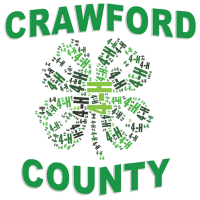 (Undated) – A marquee part of the Crawford County Fair is the 4-H Livestock Auction. As with last year's auction, this year's event will be online. According to Crawford County 4-H and Extension's Shana Alexander, a difficult decision had to be made.
Alexander says that while they are looking forward to getting back in person in 2022, they are equally excited about this year's online format.
This year's online auction will run from Monday, July 26th to Friday, July 30th, with two ways to donate and support those in 4-H. Once the site "goes live" you will be able to donate via their online "storefront." You can also donate at the 4-H concession stand at the fairgrounds anytime during the fair.