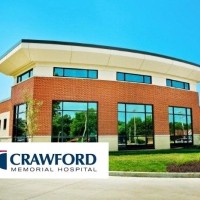 (Robinson) – Crawford Memorial Hospital officially turns 60 this weekend and CMH is inviting everyone to Saturday's 60th Anniversary Celebration.
That was CMH Director of Marketing, Becky Ruppel. According to Ruppel, the hospital will be offering a number of events and things to do during the celebration.
The CMH 60th Anniversary Celebration is set for 1 pm- 4 pm Saturday on the front lawn of the hospital.