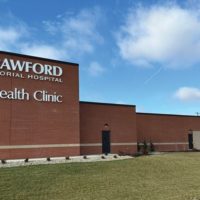 (Robinson) – CMH will be hosting an "Open House" for the Rural Health Clinic in a couple of weeks.
That was Crawford Memorial Hospital CEO, Doug Florkowski. Florkowski says the new Rural Health Clinic sets the hospital up for the future.
The public is invited to come to tour the building, enjoy refreshments, and vote for the 2023 coloring contest. The Rural Health Clinic "Open House" is set for Thursday, June 8th from 4 pm – 6 pm. To learn more
find CMH on Facebook.