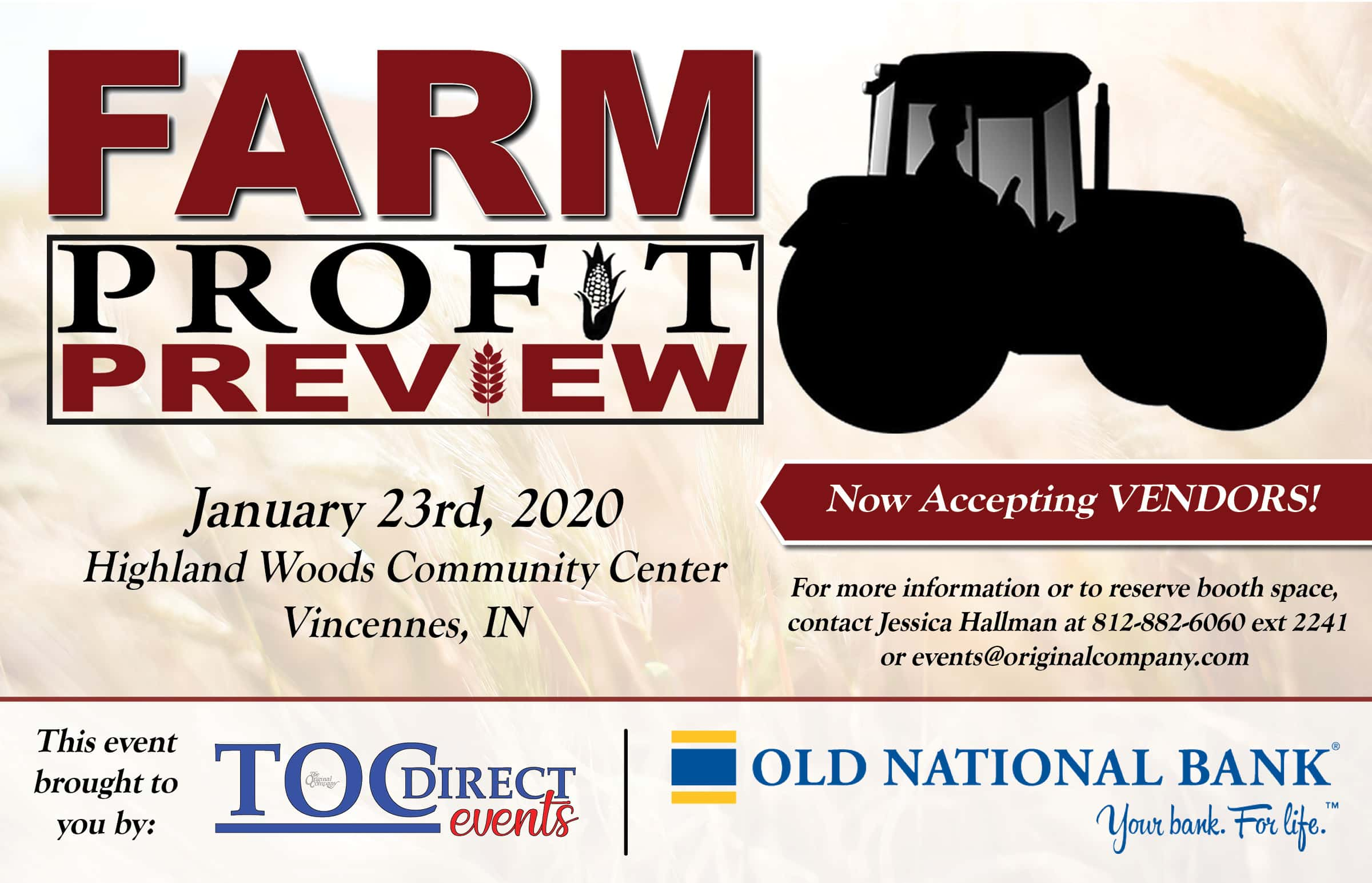 January 23rd, 2020  /  7a – 2p

Highland Woods Community Center / Vincennes, IN
Vendors:

Good Samaritan Hospital will be providing FREE Labs – lipids, GFR, glucose, and PSA. Also, GSH will do bp's/pulsox and Grip strength.
Hurricane Ditcher
Old National Bank- Corporate Sponsor
Alliance Tractor
Hulsman Refridgeration
German American Bank
Ceres Solution
Miracle Ear
United Insurance
Bestway
DC Metal
Back 2 Health
Beacon Ag
Thompson Insurance
___________________________________________________________
Chemical Certification classes will be offered from 11am-1pm   ($10 per person)
Doors open to the public at 7am
8a-9:30 – FREE breakfast catered by Carla's Catering
11am-1pm –  Donation based lunched will be served
1pm-2pm – Farm Stress Program provided by the Purdue Extension Office
2pm –  Farm Family of the Year Presentation
If you are interested in securing your vendor booth, please contact Jessica Hallman at events@originalcompany.com.